Mar 22, 2023
This is a true story.
My brother shared two photos of a parrot that flew out of the cage. Ashok, the parrot's owner was watching, as Babai (another resident) was trying to make the parrot fly back.
I wrote a poem inspired by the parrot's daring escape attempt. My daughter Adele drew the picture from the original photos.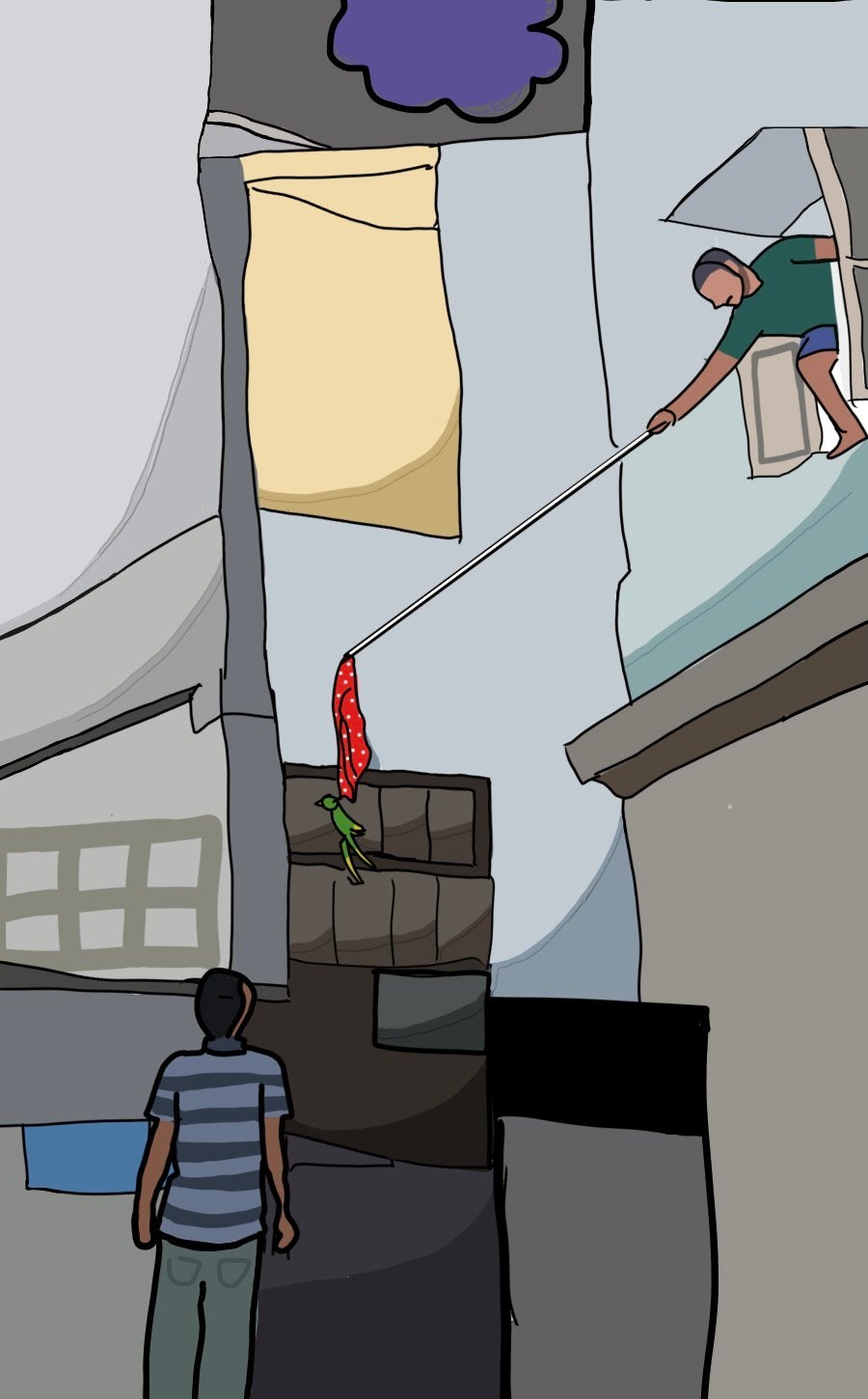 parrot wanted to explore the world
but babai brought out his merch
parrot watched babai's lungi unfurl
and it scared it off its perch
it wants to be free
it doesn't want the cage
but Ashok won't let it be
not at this stage
it tried through the dental window
but got lost inside
the screaming patient, though
got a short respite
now it's back in the cage
wondering when it will be
tired, but full of rage
when will it be free?